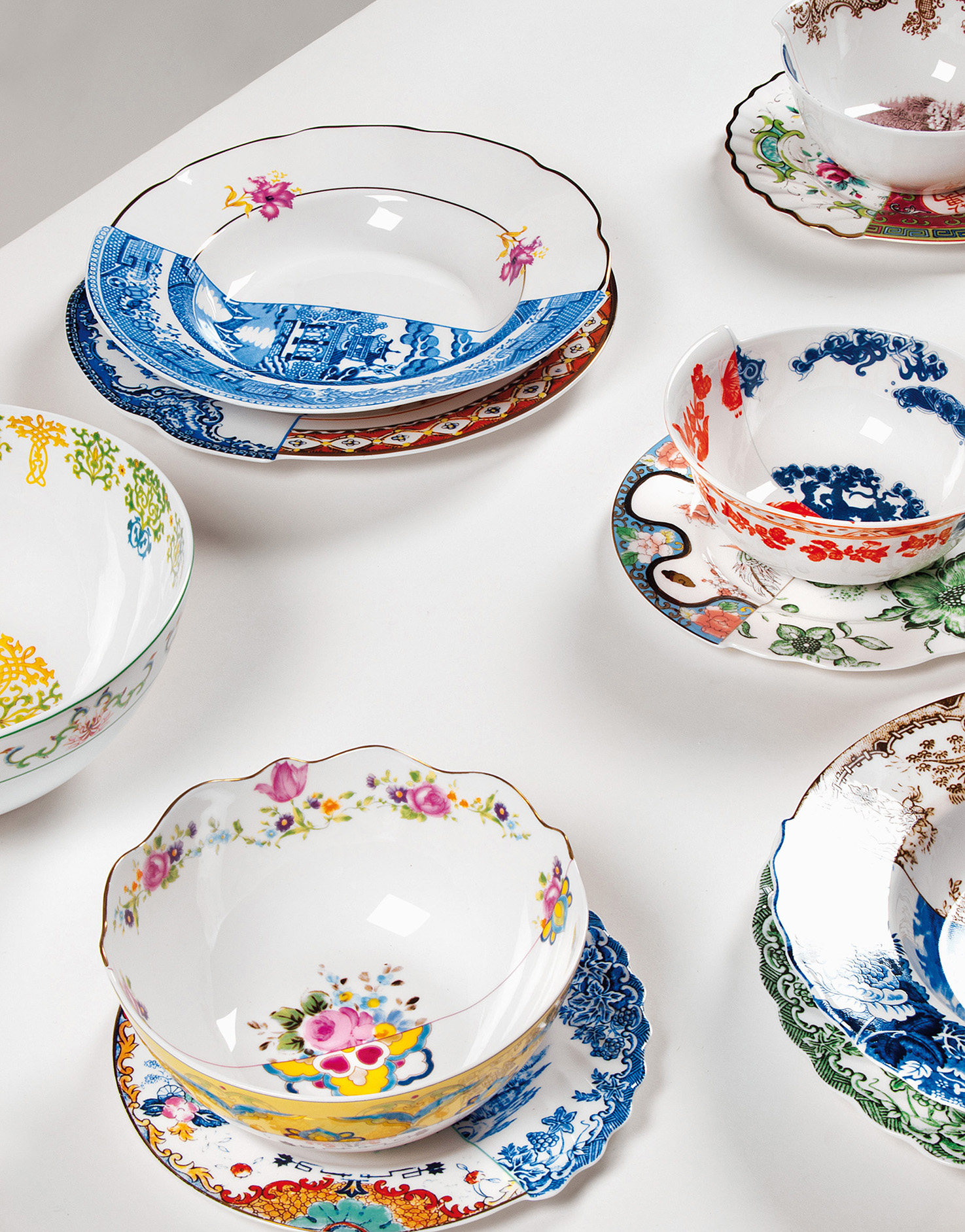 In a world saturated by chimaeras of globalisation the Hybrid project is a reflection on how our diverse historical cultures can help us create a common meaningful future. Starting from a collection of tableware reflecting on the traditional production of Chinese and European porcelain and its centuries of cross-fertilisation, the project has grown to encompass more paradigms and cultures projecting the vision of a more conscious hybrid future.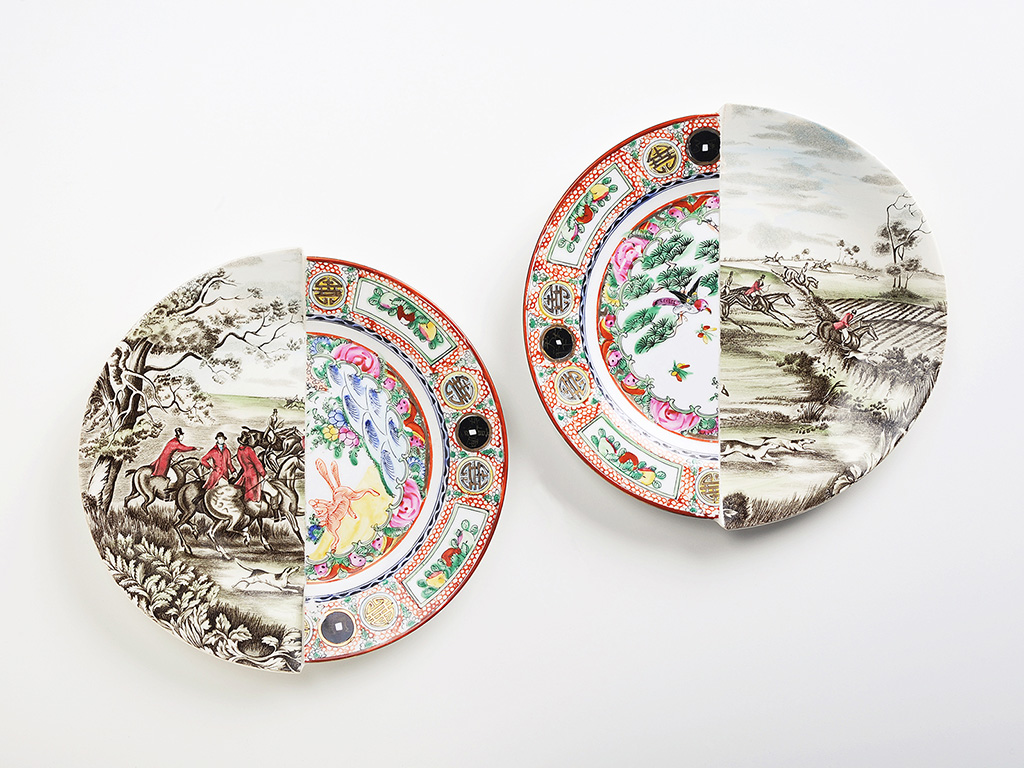 CeramiX Art Collection | 2010
CeramiX is a series of ceramic objects reflecting on the historical production of Chinese and European porcelain and its centuries of cross-fertilisation between Western and Eastern aesthetics. China has a long tradition in the production of ceramics and especially porcelain and Europe has for many centuries tried to copy the Chinese in that field. Nowadays our world is invaded by Chinese products that in most cases attempt to imitate those of Europeans. CeramiX is a reflection upon the irony of history through the world of ceramics. After an initial research in the traditional techniques, methods and evolution of both Chinese and European ceramics, the CTRLZAK team has identified certain key elements that distinguish both cultures. CeramiX Art Collection consists of 24 original pieces derived from classical Chinese and European plates, bowls, vases and cups, reassembled as unusual remixes. These objects were sought for in antique stores and flea markets and some of them even came from personal family collections. The pairing process of the two heterogeneous halves was by no means arbitrary; each piece has a visual narrative which is created through a careful selection of the two parts in such a way that they complement each other, enriching the end result. CeramiX Art Collection was the inspiration for the Hybrid project, which brings art in everyday life.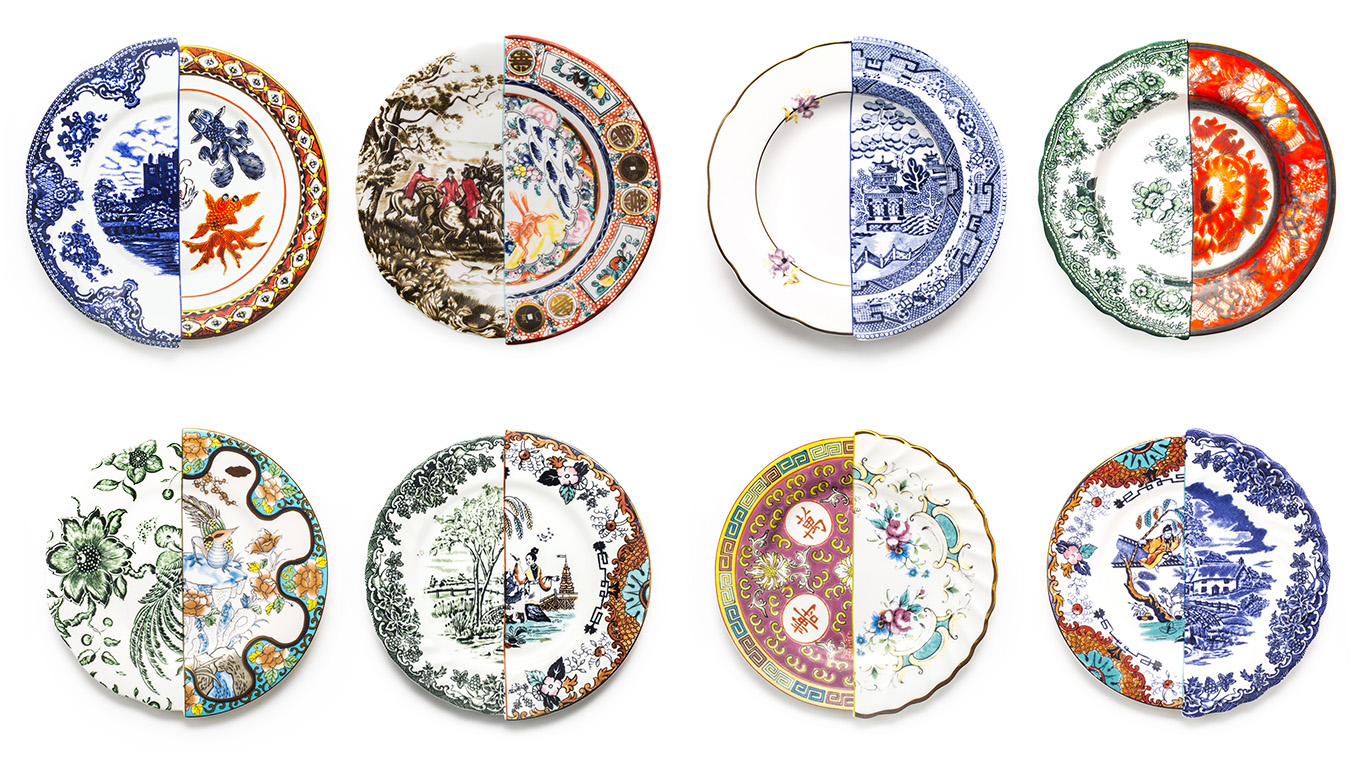 Hybrid 1.0 | 2011
Inspired by the CeramiX Art project this collection brings art closer to everyday life. Hybrid 1.0 is produced in fine porcelain in China by Italian company Seletti and consists of various tableware. The pieces in the collection are graphically divided between east and west with a coloured line marking the boundary between the two prints and, paradoxically, strengthening at the same time the union.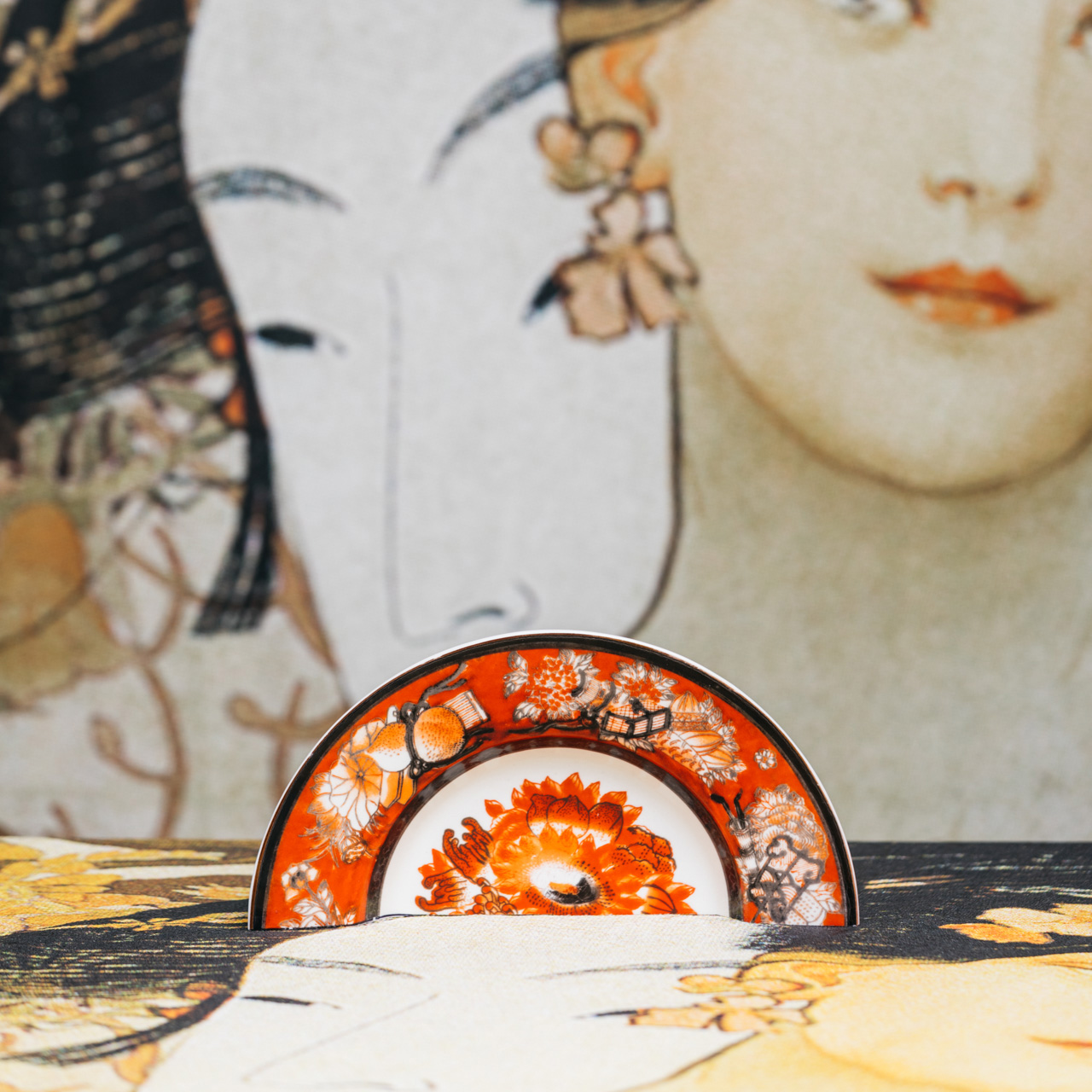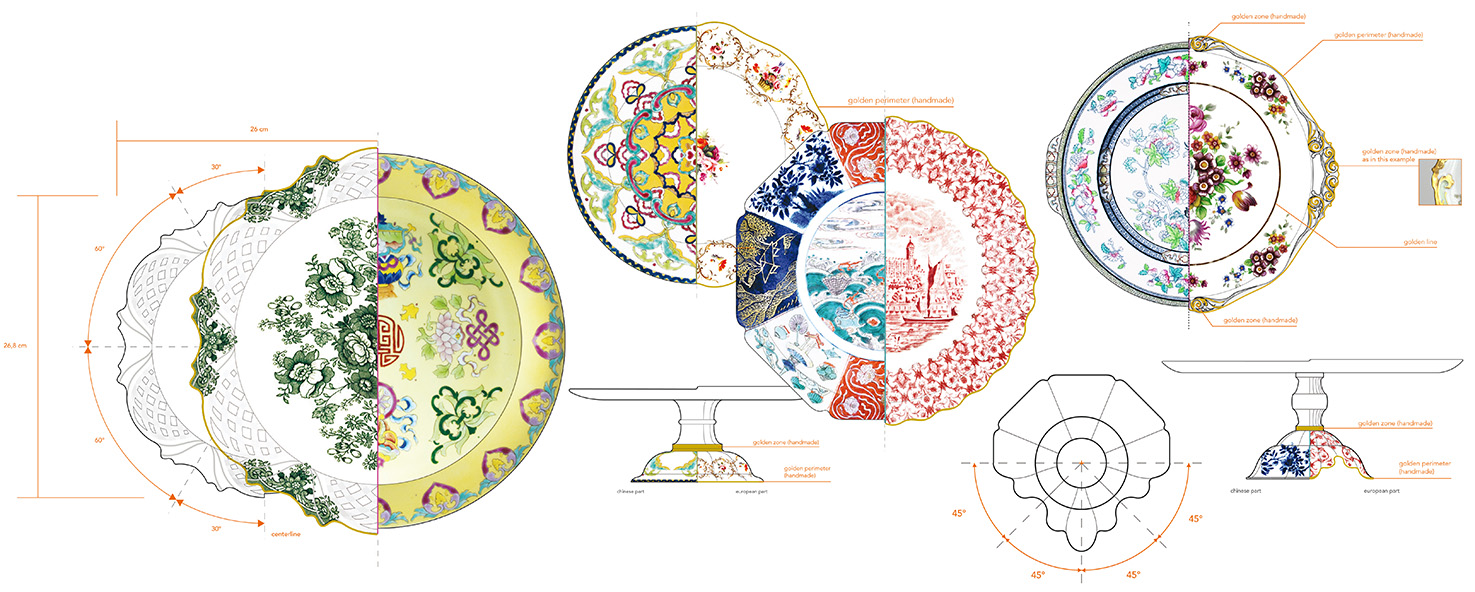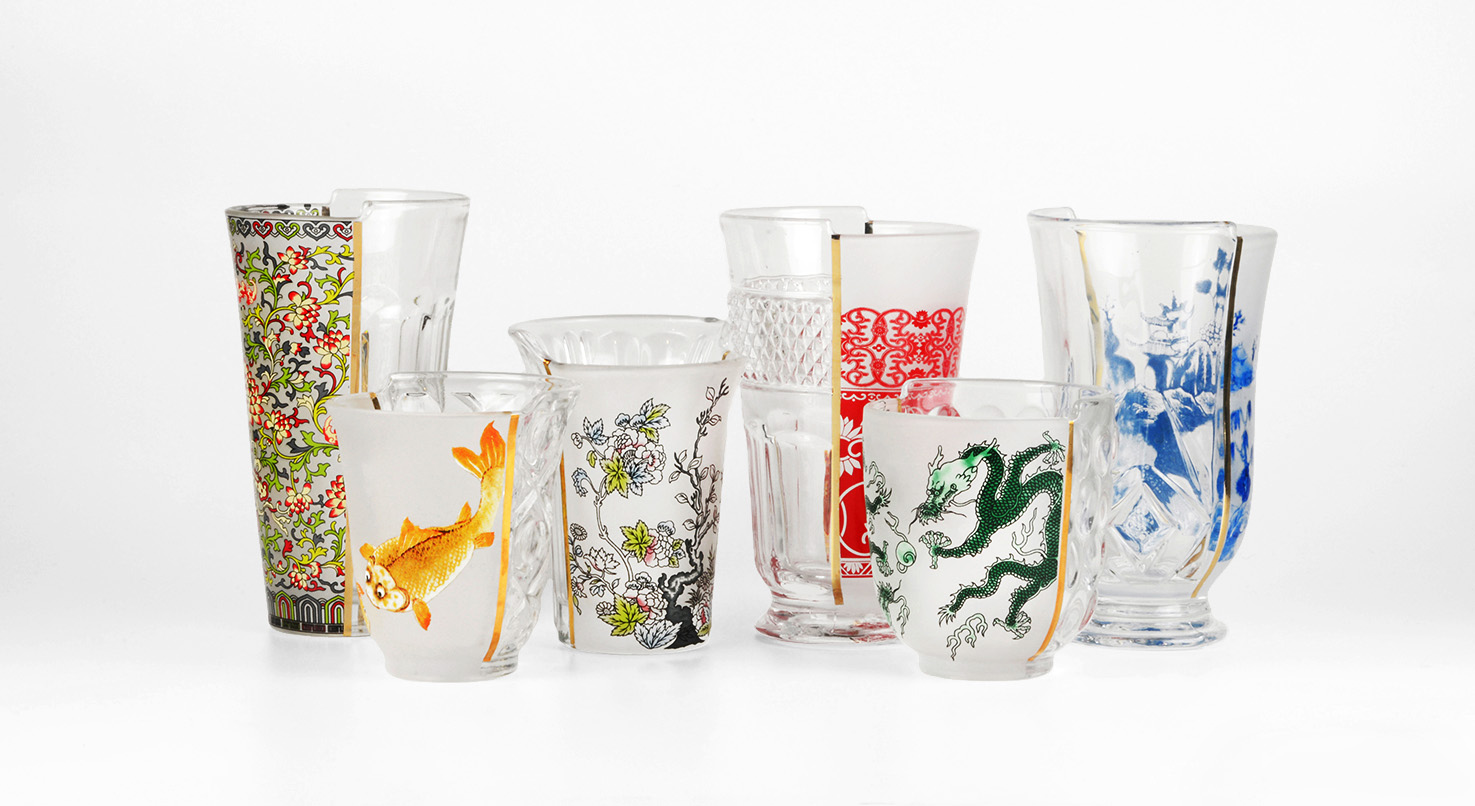 Hybrid Glass | 2015
Glass was introduced relatively late in China due to the extensive use of ceramic and metal while in Europe the art of glass making flourished, especially during the renaissance period. The European half is denoted by an elaborate glass relief, which changes from piece to piece, representing the main stylistic expressions of glass working in Europe in the last centuries. On the other hand the Chinese parts represent typical decorative themes found on Chinese objects of the kind, although they were usually applied on porcelain. The pieces in this collection are divided between east and west with the use of a golden line detail, creating a variety of objects that place emphasis on the strengths of each culture, and in turn producing a modern hybrid reality.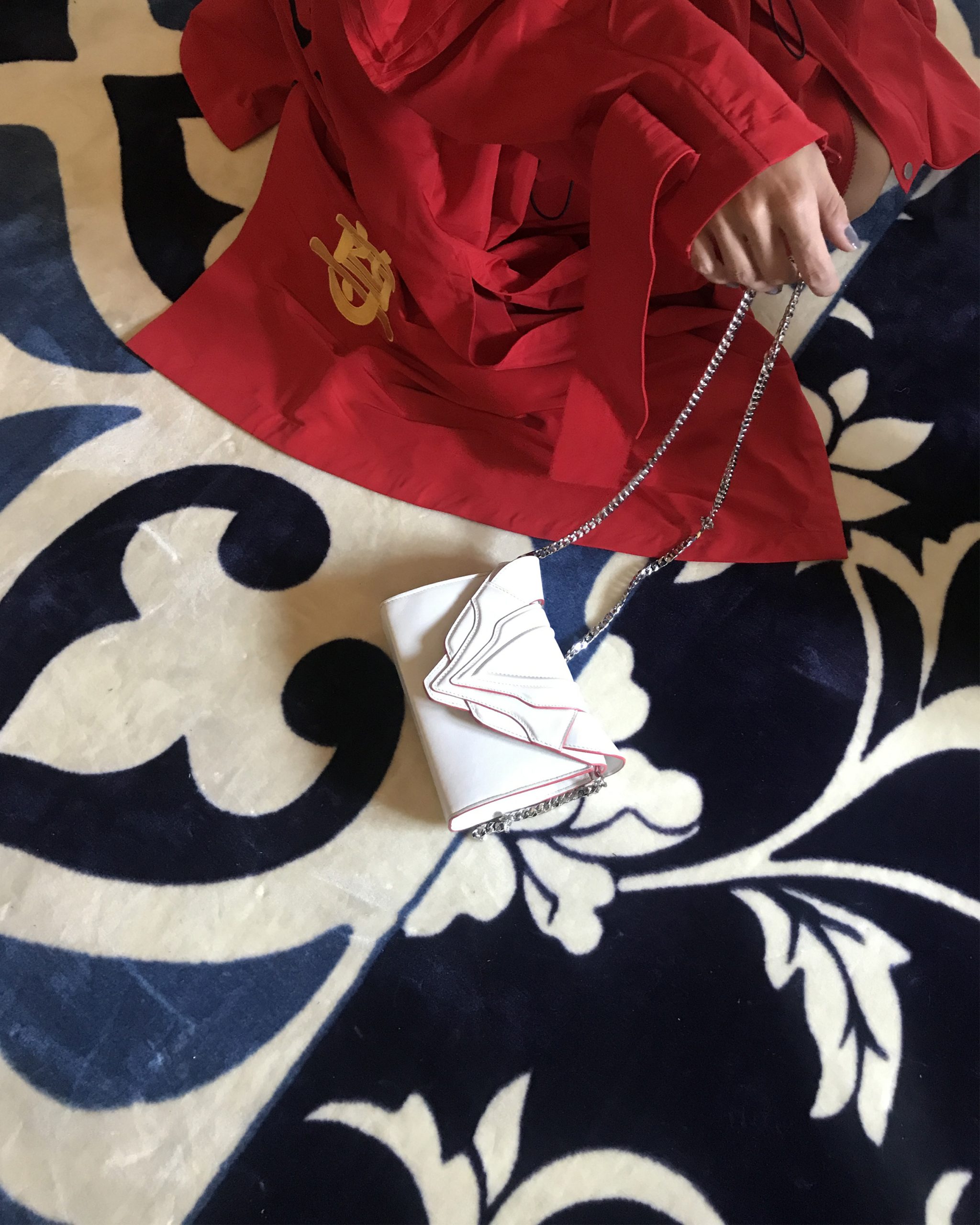 Hybrid Textile | 2017
Originating from our research on porcelain and its centuries of cross-fertilisation, we realised that these interactions were a phenomenon expressed in diverse fields of cultural expressions across the world: textile design being one of the most important ones throughout modern history. Starting from rugs, our research since then expanded to cushions and placemats as diverse representations of somebody's homewares and how people tend to recreate their surroundings through their tradition.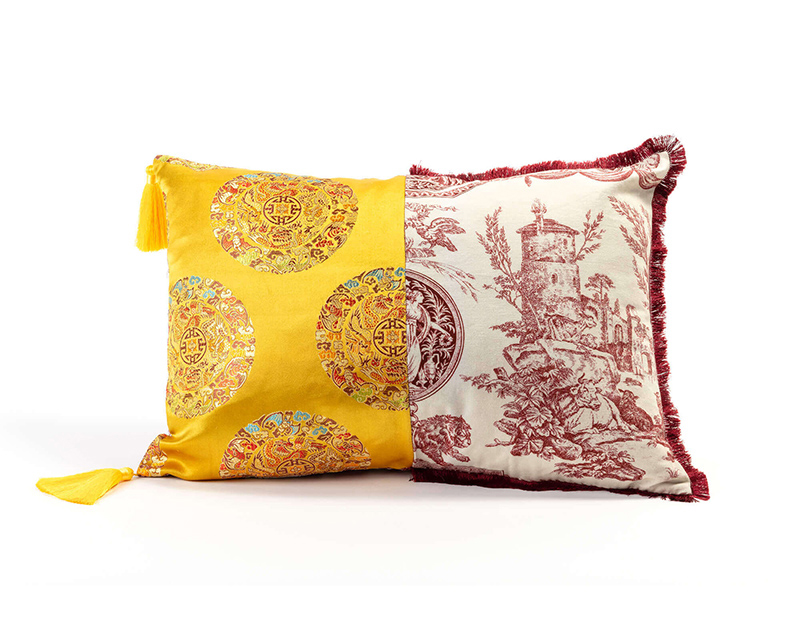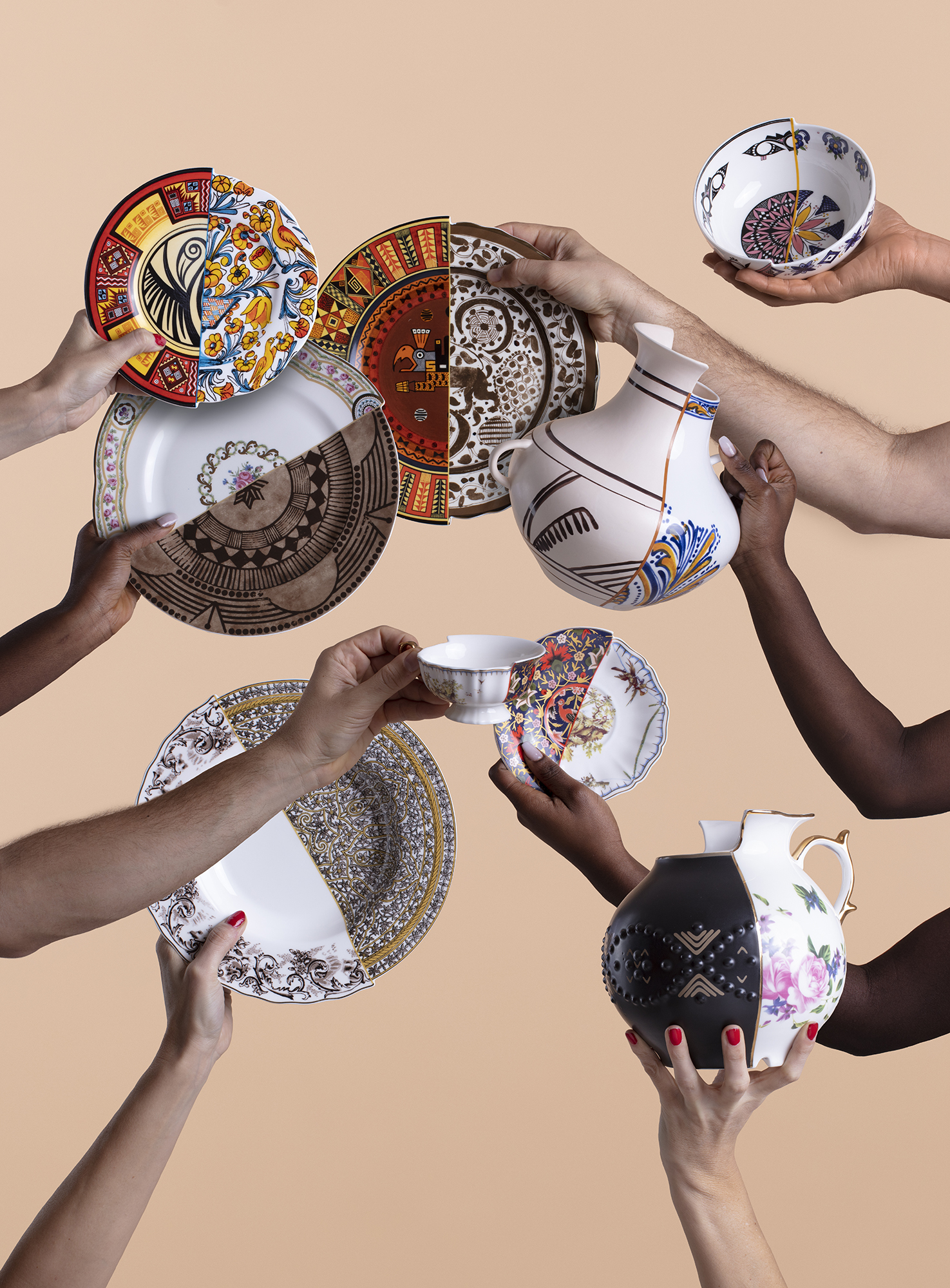 Hybrid World | 2021
The collection examines the shameful history of European colonisation across the globe illustrating the differences and similarities between the ancient cultures that were invaded and the Europeans themselves. The message is the exact opposite of "colonialism": each culture has the same importance; if colonisation was based on the idea of one culture prevailing on another, Hybrid World wants to make things right by celebrating the uniqueness of each culture while showing the strength of their connection. The Hybrid World collection transcends geographical and political borders, emphasising the importance of diverse expressions, promoting the creation of a conscious hybrid future based on past knowledge and mutual understanding. The latest pieces of the collection are available at : seletti.it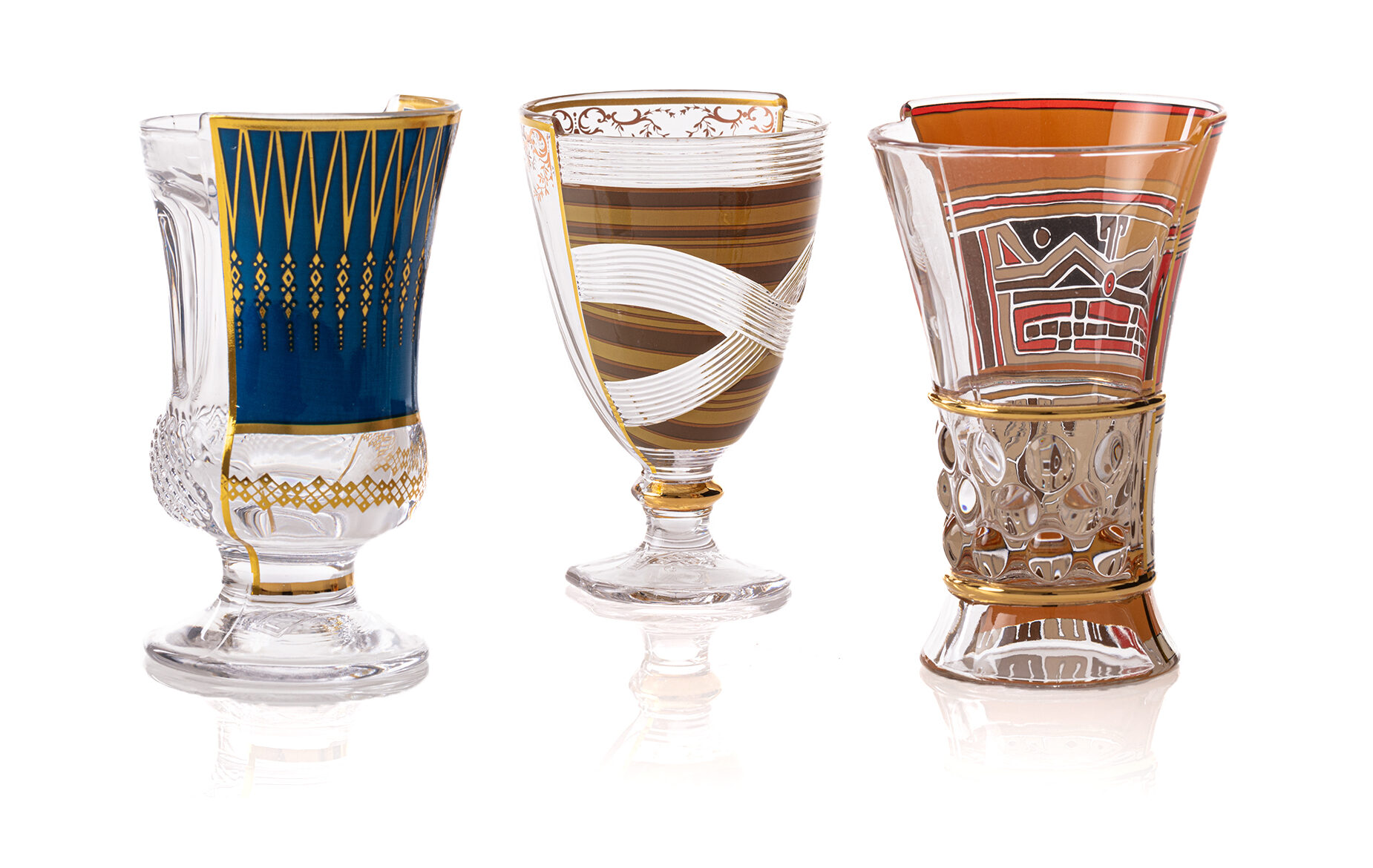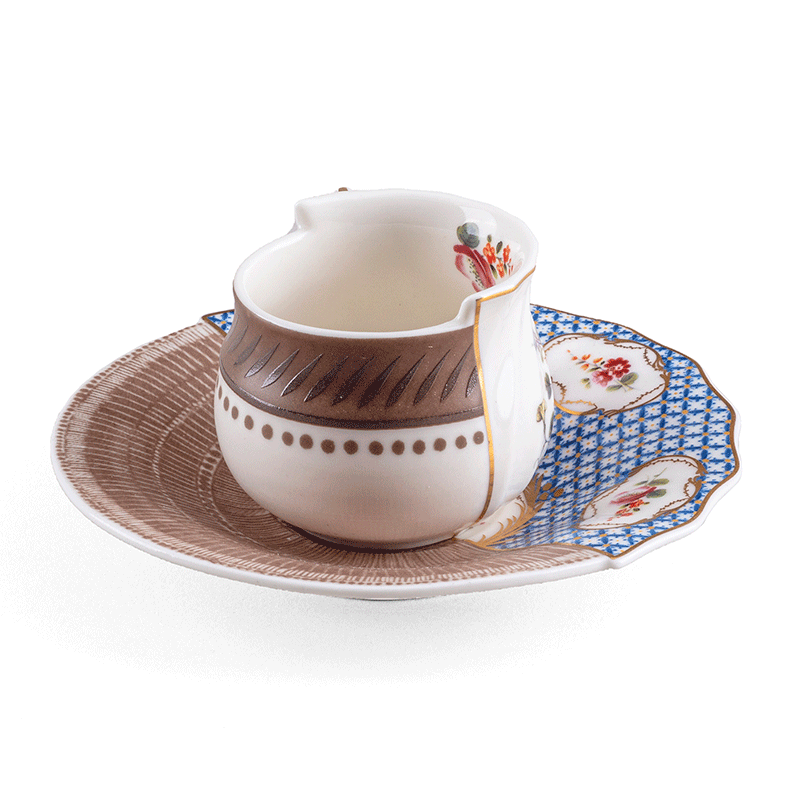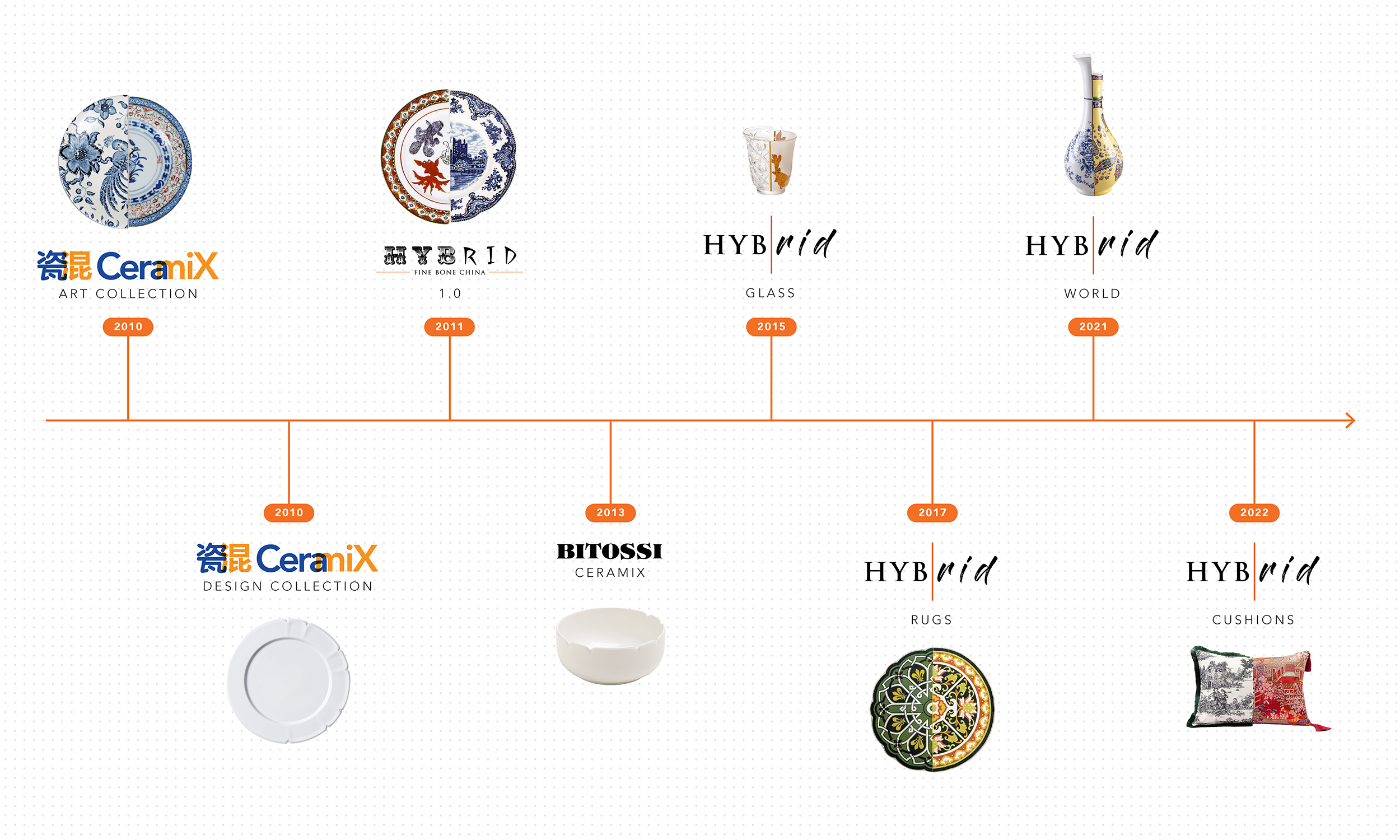 Metrica
Next