Granes Silversmithing
2022 —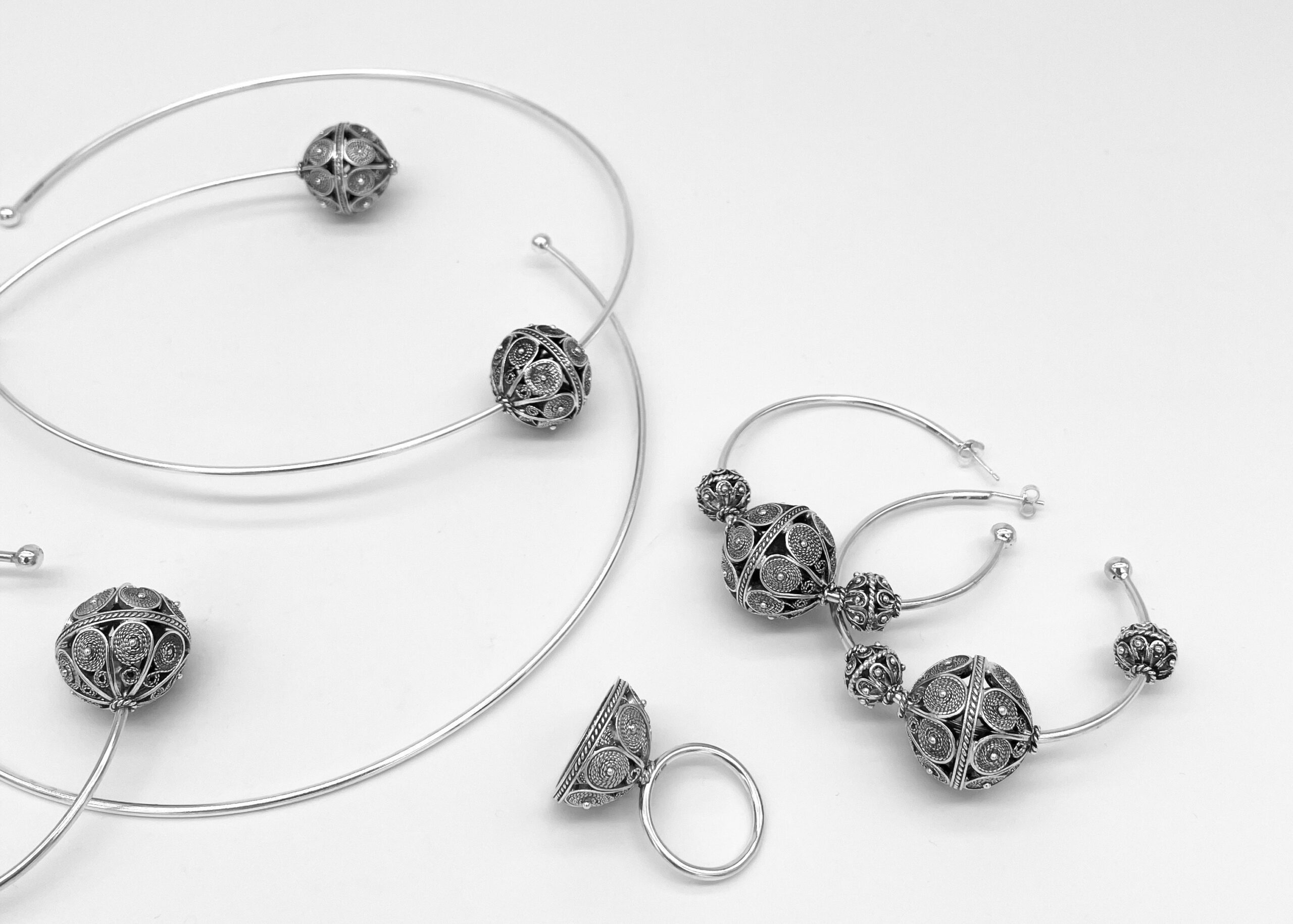 Born in the city of Ioannina (Greece), the new brand Granes focuses on the bespoke craft of silver pieces combining traditional techniques like casting, forging, carving and filigree with new digital technologies. Silversmithing is an art that has never ceased to thrive in Greece – from antiquity to the present day – and Granes proposes a new philosophy of making silver art. The endeavour has a strong historical reference, especially on the long tradition of Ioannina (a Northern city, capital of the Epirus region) on the subject known for its articulate forms and crafting methods. In the first collections – Haimalia, Tepelikia and Yordania – details and elements of traditional artifacts are extrapolated and reinterpreted in simple yet contemporary forms highlighting the mix between history & innovation. Three different approaches, all united by their clear reference to Greek traditional jewellery coupled with the use of innovative technologies. Discover more on : granes.eu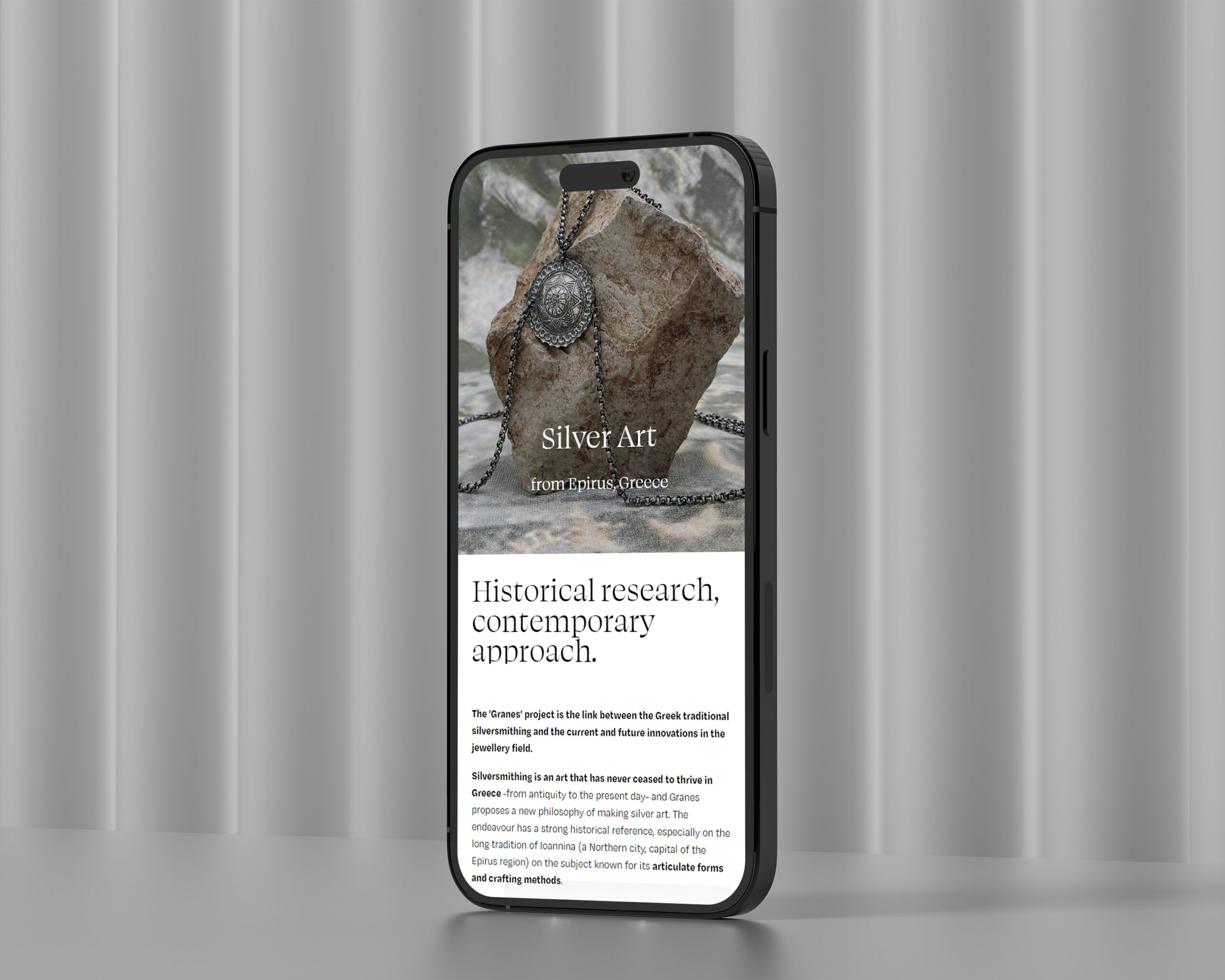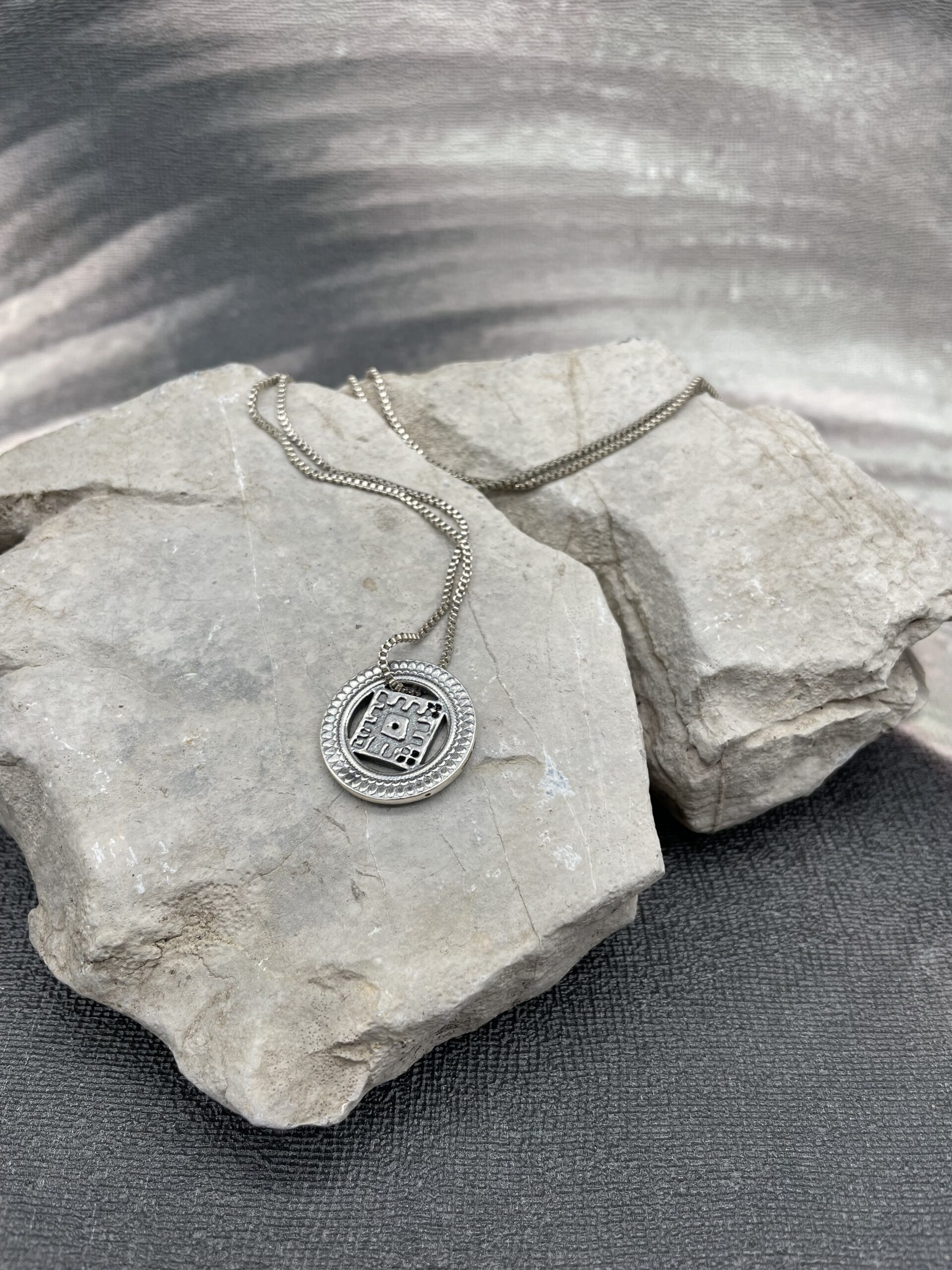 Flouri Celebration | 2023
To mark this newly established brand as well as the beginning of the year we are introducing a charm that celebrates the long-established tradition of flouri: as Greek folk culture dictates, it entails the discovery of a metal coin hidden within a special cake (Vasilopita), bringing good fortune to whoever finds it. The design of the coin – that can be worn as a necklace, keychain, pendant, etc. – is a clear reference to antique symbols and shapes found in coins and medallions depicted in Greek Silversmithing tradition.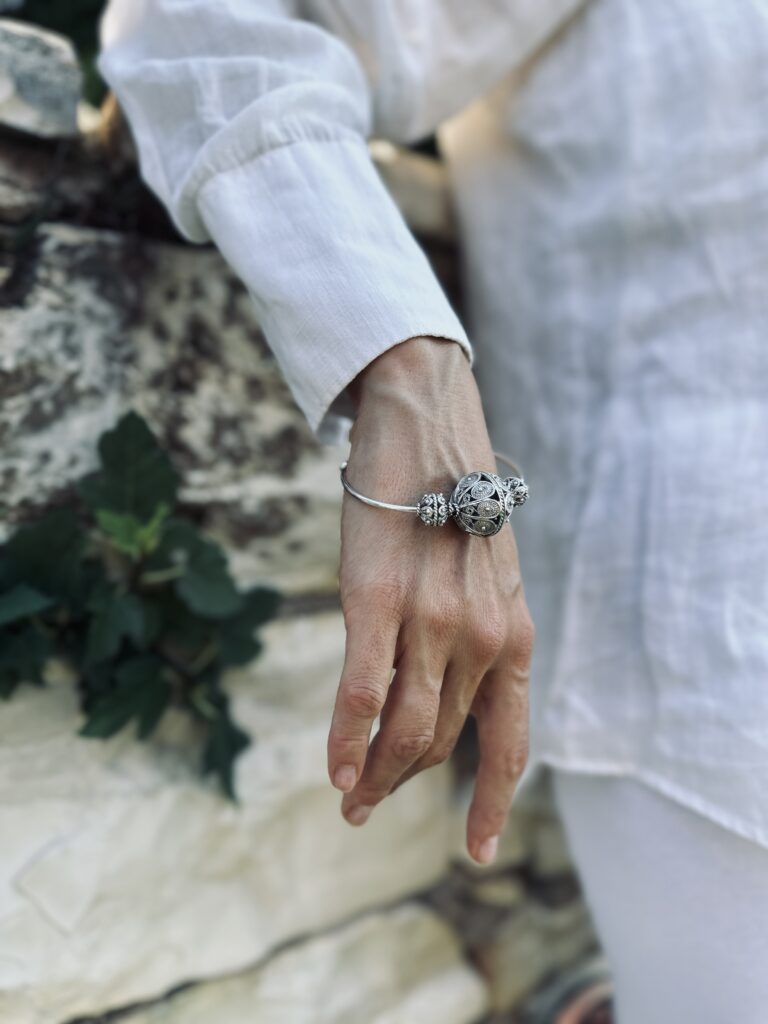 Haimalia Collection | 2022
The filigree technique is reinterpreted in various items initially designed in a 3D CAD environment which visualises the final result before prototyping. Consequently, several jigs and guides are 3D printed to assist the artisan's handmade procedure.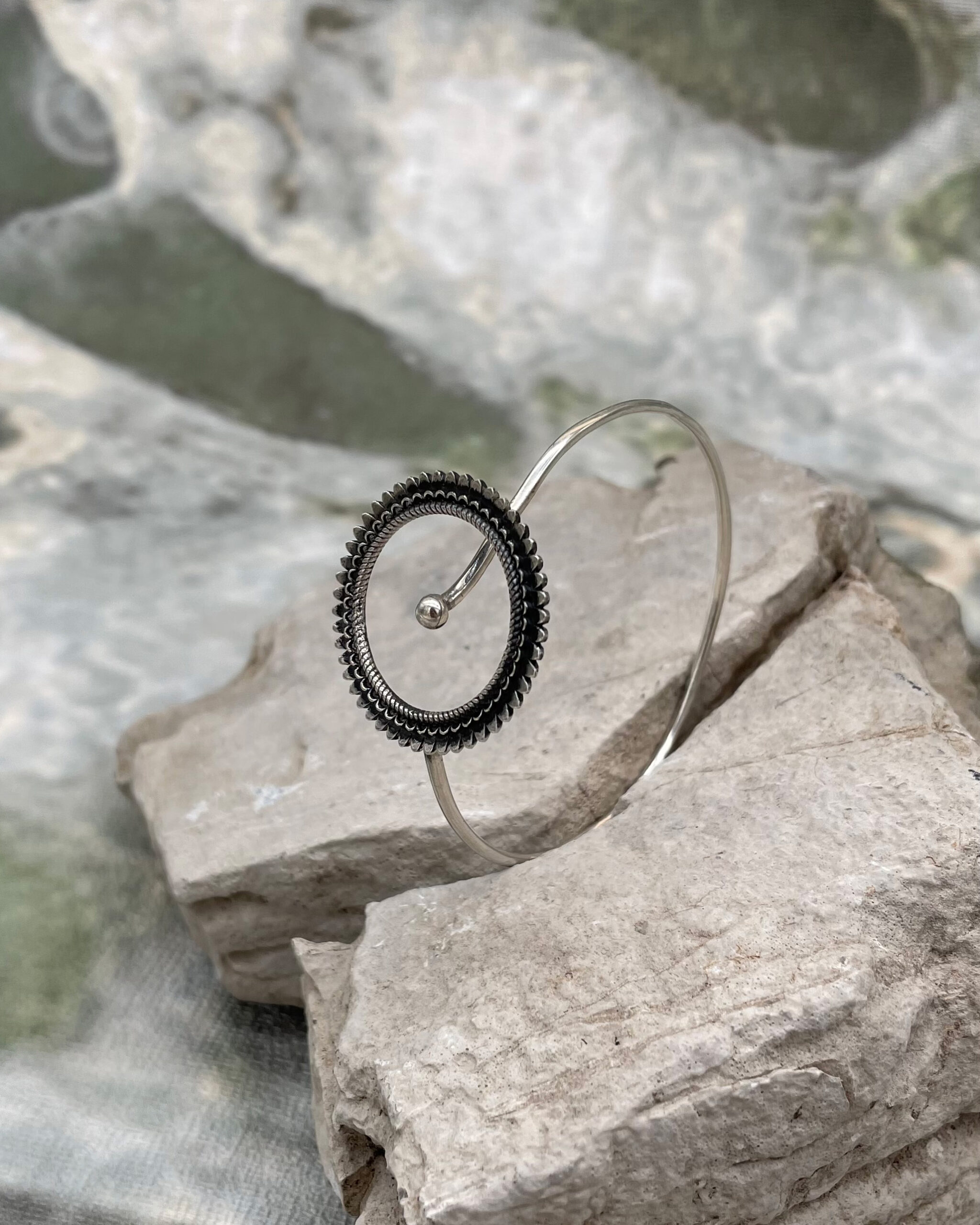 Yordania Collection | 2022
The items of this collection are initially designed in 3D CAD environment with the basic volume of the 3D designs creating the final two-parts press-mould while the etching drawing is projected on a silver sheet. Consequently, the artisan carves by hand the finished pieces of jewellery.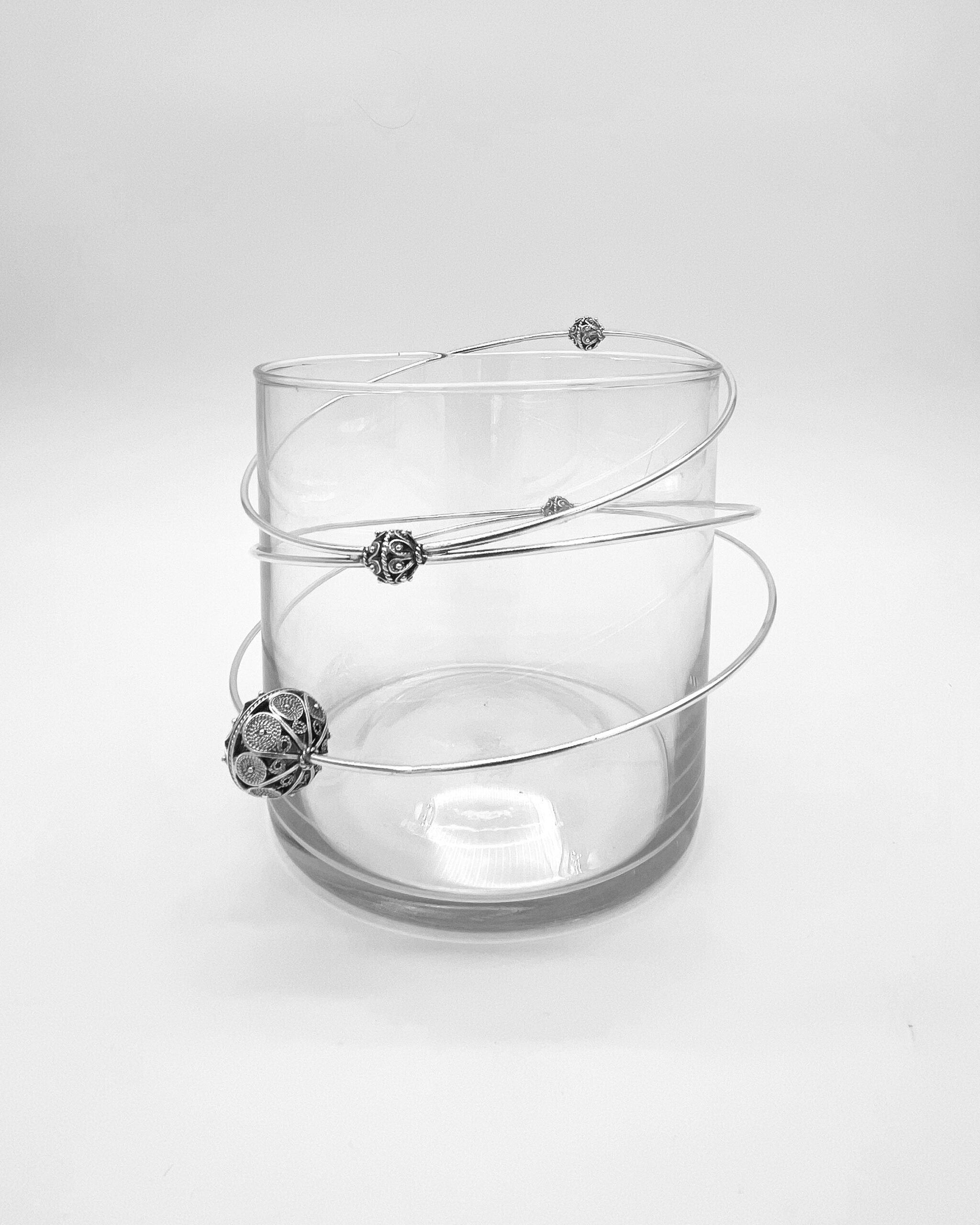 Tepelikia Collection | 2022
This collection introduces the concept of home jewellery as an extension of the human body in the domestic environment. The design and craft processes are similar to the one used in the making of the Haimalia collection pieces.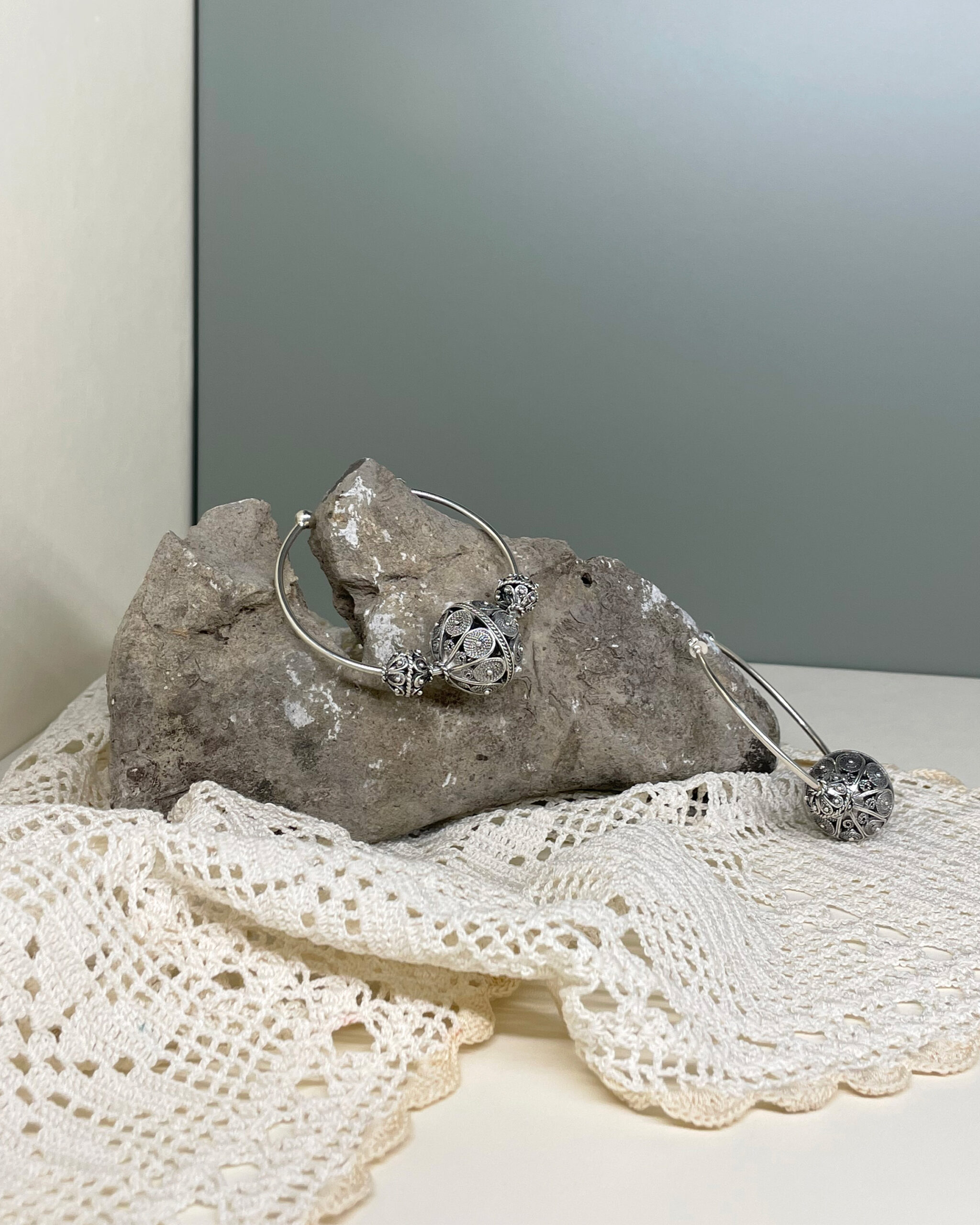 Milan Jewellery Week | 2022
The three collections Haimalia, Yordania and Tepelekia were first presented during the 2022 edition of the Milan Jewellery Week, celebrating the history, tradition and innovation of the fascinating world of international jewellery.
Remira Market
Next