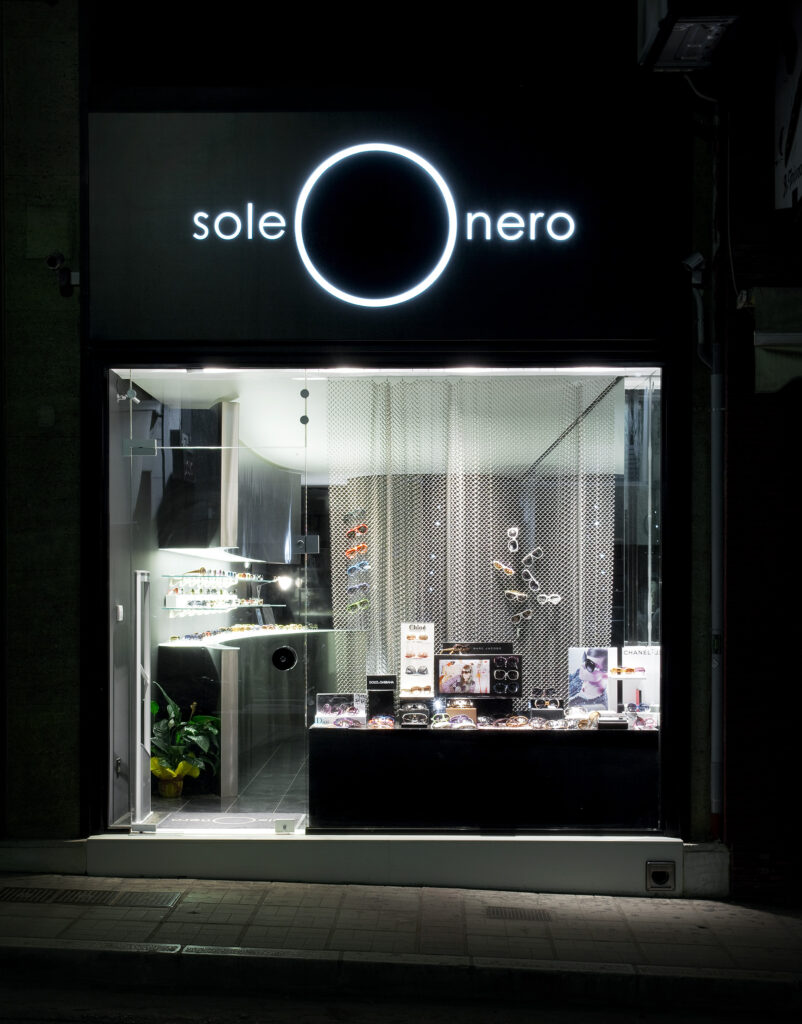 A new approach to the concept of optic stores. It is designed in such a way as to meet the demands of the contemporary market while at the same time through its' unique ambient sets the framework for new trends. Everything works in unison to create a seamless result full of connotations and hidden meanings while at same time providing good functional solutions : specialised furniture, custom-made display areas, stainless steel mesh structures to complementing accessories, down to the name itself. The result is a radical yet simple solution that facilitates the movement of the visitors within the space, while showcasing the products comfortably.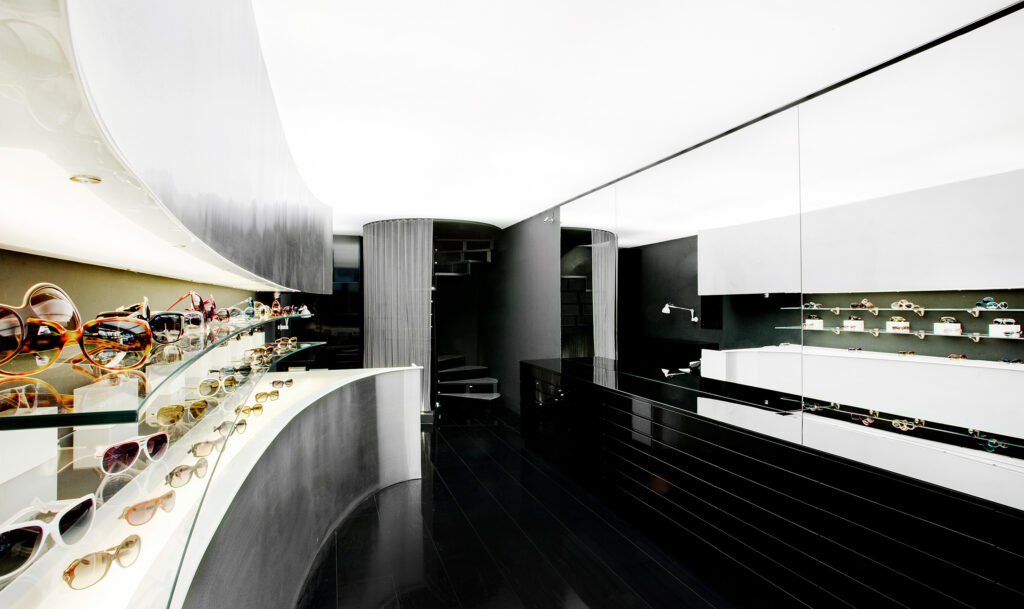 Space
Two large volumes were created on either sides of the central area: a six-metre glossy-black cabinet filled with specially designed hidden drawers and a polished stainless steel arc in which the glasses are nested. Main emphasis was also placed in lighting & viewing conditions. The viewing process is underlined by a large six-metre mirror that covers the main part of the wall where the drawers' cabinet is placed.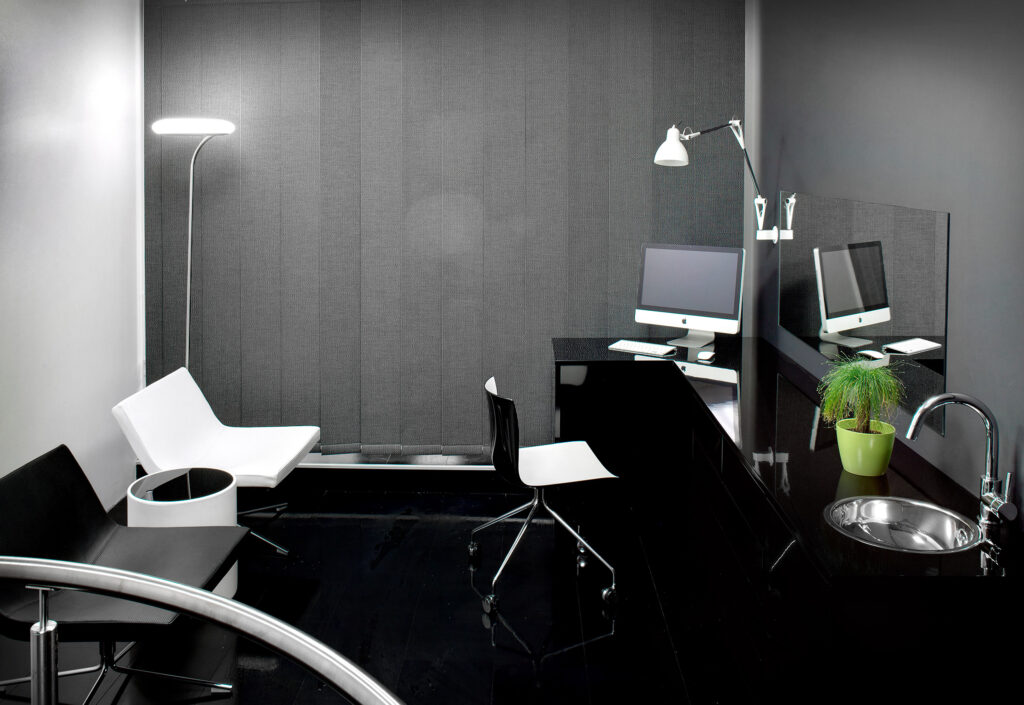 Lighting
The whole ceiling on the main floor is covered by a white membrane which produces uniform lighting (close to daylight colour temperature) that alternates depending on the natural light conditions. Specialised regulated lighting is also used in the exposition areas, in a warmer hue in order to place emphasis on the items presented.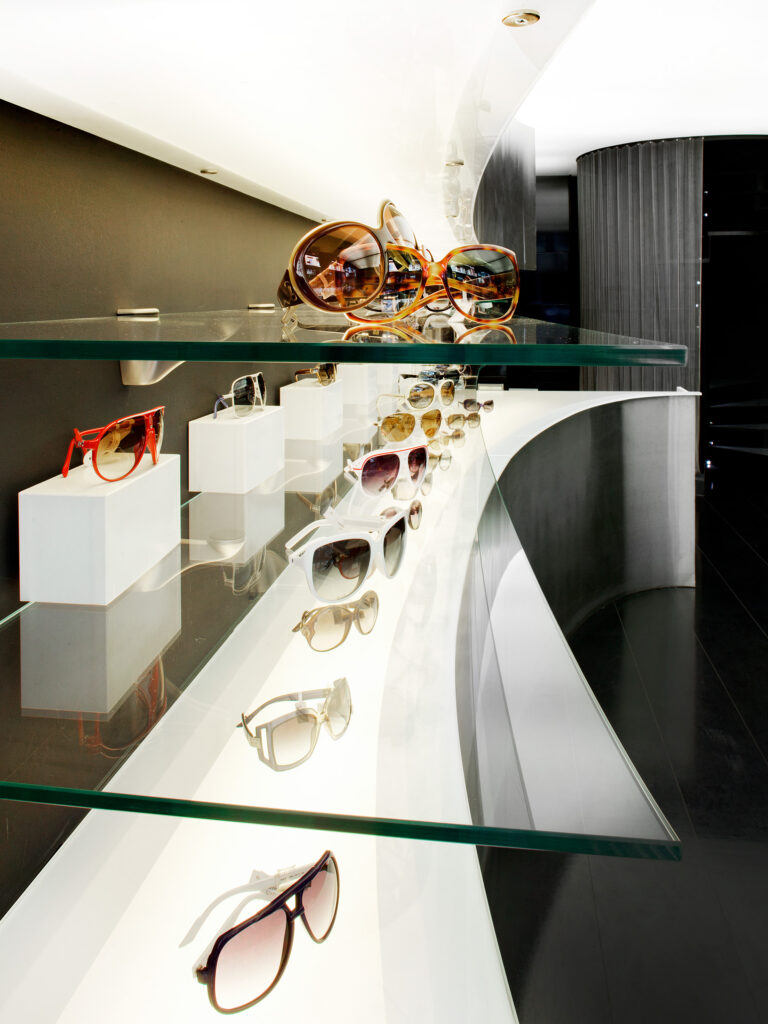 Remeditate
Next